Elizabeth Taylor's Funeral Delayed 15 Minutes at Her Request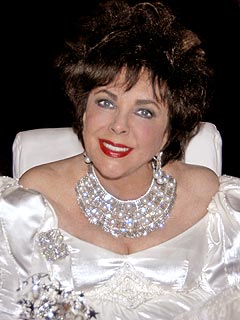 She was a Hollywood original to the end.
Elizabeth Taylor was laid to rest Thursday at Forest Lawn Memorial Park in Glendale, Calif., in a small, private funeral attended by friends and family that began 15 minutes after schedule – under instructions she left.
"She even wanted to be late for her own funeral," a family rep said in a statement.
Taylor's casket was closed and draped with gardenias, violets, and lily of the valley. She was interred in The Great Mausoleum, the same resting place for her longtime friend Michael Jackson.
Source: http://www.people.com/people/package/article/0,,20261725_20476376,00.html
Love her! :)